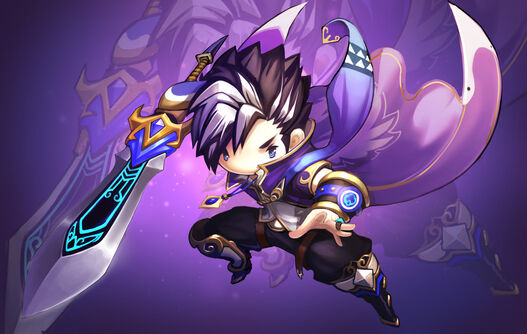 "Front-line Commander and Magic Tank who either defends swiftly or evades enemy's attacks and then deals damage to the attacker with ancestral spells."
UnbreakableEdit


Heals all Front-line allies. Greatly increases DEF.
Free ManeuverEdit


Deals Magic damage to single Front-line target. Increases your DEF for 5 seconds.
Leverage PowerEdit


Passive Skill. Deals a set amount of damage to all the Front-line enemies every time you evade or defend.
Noble FamilyEdit


Passive Skill. Increases your Evasion and DEF rate.