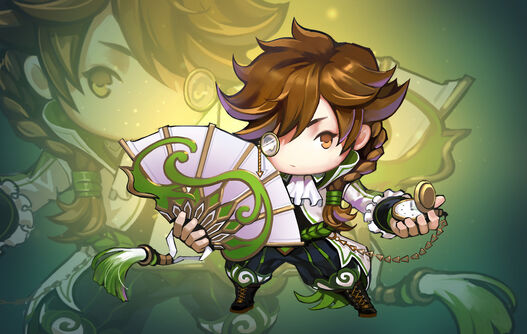 "Rear-line Priest. Magic support. Aids the battle by healing all allies and recovering morale."
Energy RainEdit


Heals all allies and recovers HP.
Calm and ComposedEdit

Deals Magic damage to a single Front-line target. Recovers own Morale by 100.
Talent HuntEdit


Recovers a set amount of Morale in the target with the highest, but not full, Morale.
Reverse SituationEdit


Passive Skill. Increases heal effect of all allies.