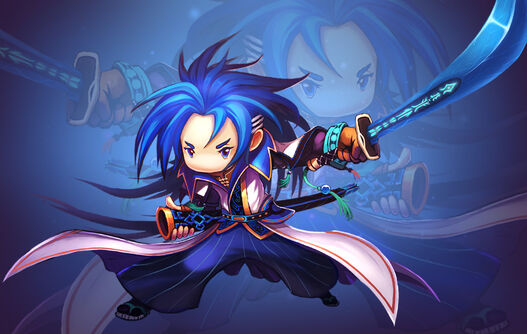 "Center-line Monk. Magic Attack. Controls ice and frost to inflict massive damage on a single Front-line enemy. Reduces the enemy's ATK speed using ice energy."
Absolute ZeroEdit

Freeze a single Front-line target for 3 seconds and deal massive Magic damage when they unfreeze.
Omnipresent CoverEdit


Reaper will deal one powerful strike to inflict Magic damage on enemies straight ahead in the Center-line and those in cross range. The ATK Speed of struck targets will decrease greatly for 5 seconds.


Deals Magic damage to Front-line targets.
FrostbiteEdit


[Flurry] effect is cast every time Reaper uses a skill. Reduces a set amount of the target ATK speed for 5 seconds.