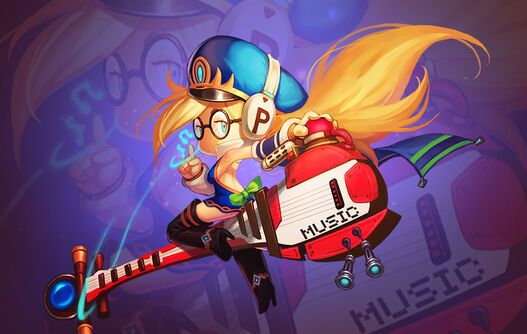 "Rear-line Priest. Magic support. Breaks the enemy's line of defense with music and boosts ATK of allies with energizing tunes."
Buff
HeartbreakerEdit

Increases the
Physical
and
Magic ATK
of all Allies for 10 seconds.
Increases Physical and Magic ATK by X at the current level.
X = Skill Level * 14
Attack
Aqua ChantEdit

Deals
Magic damage
to a single Front-line enemy and decreases their Evasion for 15 seconds.
Damage depends on Magic ATK and increases by X upon an accurate hit.
X = (Skill Level * 14) + 5
Time BreakerEdit


Increases the HP Recovery and ATK Speed of all allies for 5 seconds.
Aroma RemainsEdit

Passive Skill. Recovers a set amount of Morale in all allies every 3 seconds.