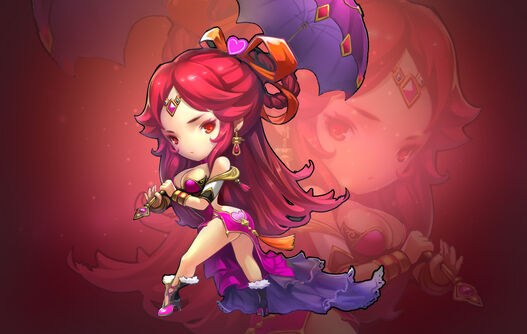 "Rear-line Priest. Magic Support. Uses her beauty to freeze all enemy attacks and deals damage to a Rear-line target."
Lunar BlossomEdit

Lure all enemies and render them unable to move or attack for 4 seconds.
DreamlikeEdit


Inflicts minor damage. Decreases the Magic DEF and Physical DEF of all enemies for 8 seconds.
Goose FallEdit


Inflicts magic damage on one enemy straight ahead in the Rear-line and stuns them for 2 minutes.
Matchless BeautyEdit

Passive skill. Increases evasion of all allies.