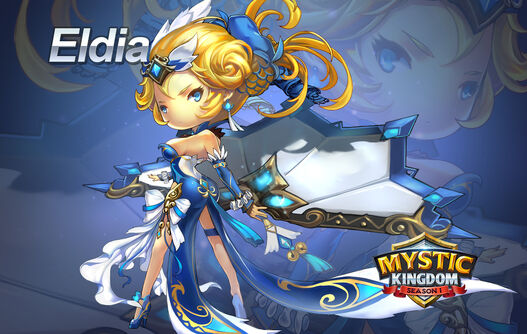 "Rear-line Priest. Magic Support. Silences multiple Center-line enemies, but inflicts damage on only one target. Irene's best friend."
Tornado WaltzEdit

Attack 3 consecutive times to inflict Magic damage on all Center-line targets and decrease Magic DEF for 10 seconds.
Floral MelodyEdit


Casts Silence on all Center-line targets for 5 seconds.
Shadowless FanEdit


Inflicts Magic damage on enemies straight ahead in the Center-line.
Heavenly AromaEdit


Passive skill. Increases own Critical Hit.