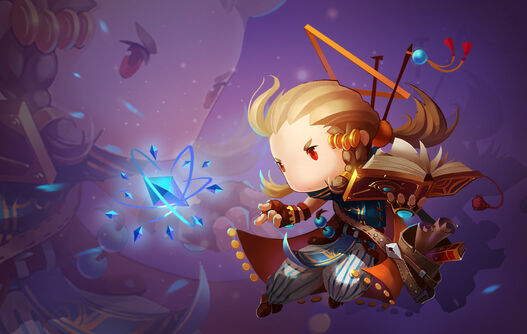 "Center-line Monk. Magic Attack. Inflicts massive damage on Rear-line enemies and recovers ally HP."
Silver BulletEdit

Deals Magic Damage to all Rear-line targets.
Luxurious PleasureEdit


Deals Magic Damage to the target straight ahead in the Rear-line and stuns them for 2 seconds.
Big RewardEdit


Recovers a set amount of HP in the ally with the lowest HP and increases their ATK Speed for 10 seconds.


Increases Accuracy of all allies.