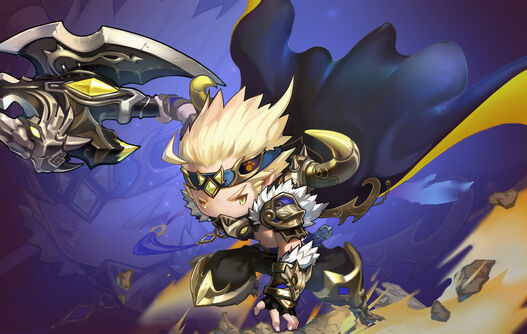 "Center-line hero who deals physical damage. Breaks the enemy's defense formation with his giant axe and boosts his own morale."
BeastmasterEdit

Beast inflicts Physical damage on all Front-line enemies.
Ground SplitterEdit


Beast jumps high and strikes, crushing the ground and dealing Physical damage to all enemies in the row straight ahead.


Beast enters challenge mode to deal Physical damage to all Front-line enemies. Recovers 100 morale.
Vicious BarbarianEdit


Beast deals additional Physical damage to the target with every normal attack.